CHANGE MANAGEMENT
Change Is Inevitable. …..We Make Big Change Work.
It is no secret that user adoption is critical for a successful change initiative. While most organizations understand this concept in principle, many still encounter serious user adoption issues at go-live and beyond.
Using a major software rollout as an example, you can have the right software, perfectly integrated and configured. But without user adoption, you won't see the intended return on investment. Systems integrators tend to focus on the software, configuration, and integration, and generally do a very good job. In our experience, however, they fall short when it comes to user adoption.
At Alexis Consult Nig. Ltd we maximize the return on your major change initiatives to create and implement a comprehensive organizational readiness solution. We match project goals, schedules, and resources with targeted change, communication and training activities. We ensure that the right people have the right skills and knowledge at the right time.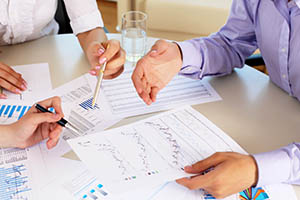 Solutions for adoption of organizational change

Organizational Readiness Assessment: Our change management methodology begins with an organizational readiness assessment that provides a plan for addressing each of these areas; head, heart and hands. If the head and heart aren't engaged, the hands won't follow.
The organizational change readiness assessment provides an accurate view of where the organization currently is from the perspective of the culture, attitudes, and competencies within the organization. With a thorough understanding of the organization, it then becomes much easier to create a change management strategy, we aim to make adoption of change as seamless as possible hence a floor up approach is used in ensuring stakeholder buy-in.
Communications Planning: A communication matrix is employed which identifies areas such as constituencies, issues, messages, and media. The plan will focus your efforts, stretching your budget and eliminating waste by targeting messages to the right audiences at the right time.
Recognizing this, we work with the communication consultants to provide suitable awareness and media to produce attractive, high-impact materials that fit your culture and ensure communication lines deliver clear and concise messages.
Business Process Integration: Over time we have developed business process integration solutions which enables your organization to develop and implement the processes needed for smooth transitions. We start with a comprehensive understanding of your goals. We work with you to evaluate existing processes and recommend new ones to meet changing requirements. Then we go a step further to embed processes into the fabric of your organization. The result is a documented, streamlined operation that keeps your people, processes and systems in alignment.