ENGAGEMENT MARKETING
At Alexis Consult Nig. Ltd, we help create corporate articulation for our clients brand through engagement marketing. We plan and execute digital marketing strategies for our clients using Constant Contact tool kit which is a marketing toolkit that aids our customers in getting real results through marketing campaigns like email newsletters, surveys, events, Facebook promotions, online listings and more.
As a Constant Contact Solution Provider, we are in the business of helping our clients achieve their business goals by creating deeper connections with their customers. We are there every step of the way, from planning to strategy execution and we are sure to deliver the best results.
Our clients enjoy the opportunity to have us create an engagement marketing strategy which plugs into their existing marketing and corporate communication programs while achieving best results from this approach.
Our engagement marketing scope covers: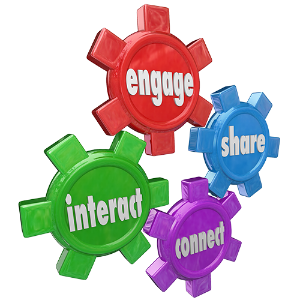 Digital marketing campaigns
Constant Contact training
Website development
Email marketing
Online marketing using social media networks such as Facebook, Twitter, LinkedIn and Pinterest.
All of this can be achieved using Constant Contact tool kit. We will show you how this fits into your strategy to help deliver your performance goals. We work with you to determine performance metrics and advise you on what route to take.
Clients also have the option of outsourcing part of the implementation of this strategy to us in the area of business communication coaching, content development and editing drafts. This way the client can then concentrate on their core competencies.